Creating unforgettable experiences that empower the spirit to Adventure Further.
OVERVIEW
KC was going through an exciting time in their company and was looking to transition from a utility brand to more of a lifestyle and adventure brand. They wanted an ongoing partnership with an experienced UX Designer to help with an enormous backlog of design tasks for their .com, but over time I was fortunate to help them across many different touch points of their business.
MY ROLE
UX Design • UI Design • Brand • Marketing • Art Direction
TEAMMATES
Megan Woo (Senior UI/UX Frontend Engineer), James Park (eComm PM), George Blitzer (eComm Director)
DURATION
4 yrs (ongoing)
Overview
KC leadership team wanted to transition the website one area at a time, but first we needed to rethink the site architecture. Once we had that in place, each page or section of the website was treated like a mini sprint – with its own research, planning, wireframes, design, prototyping, development and testing.
Research and Planning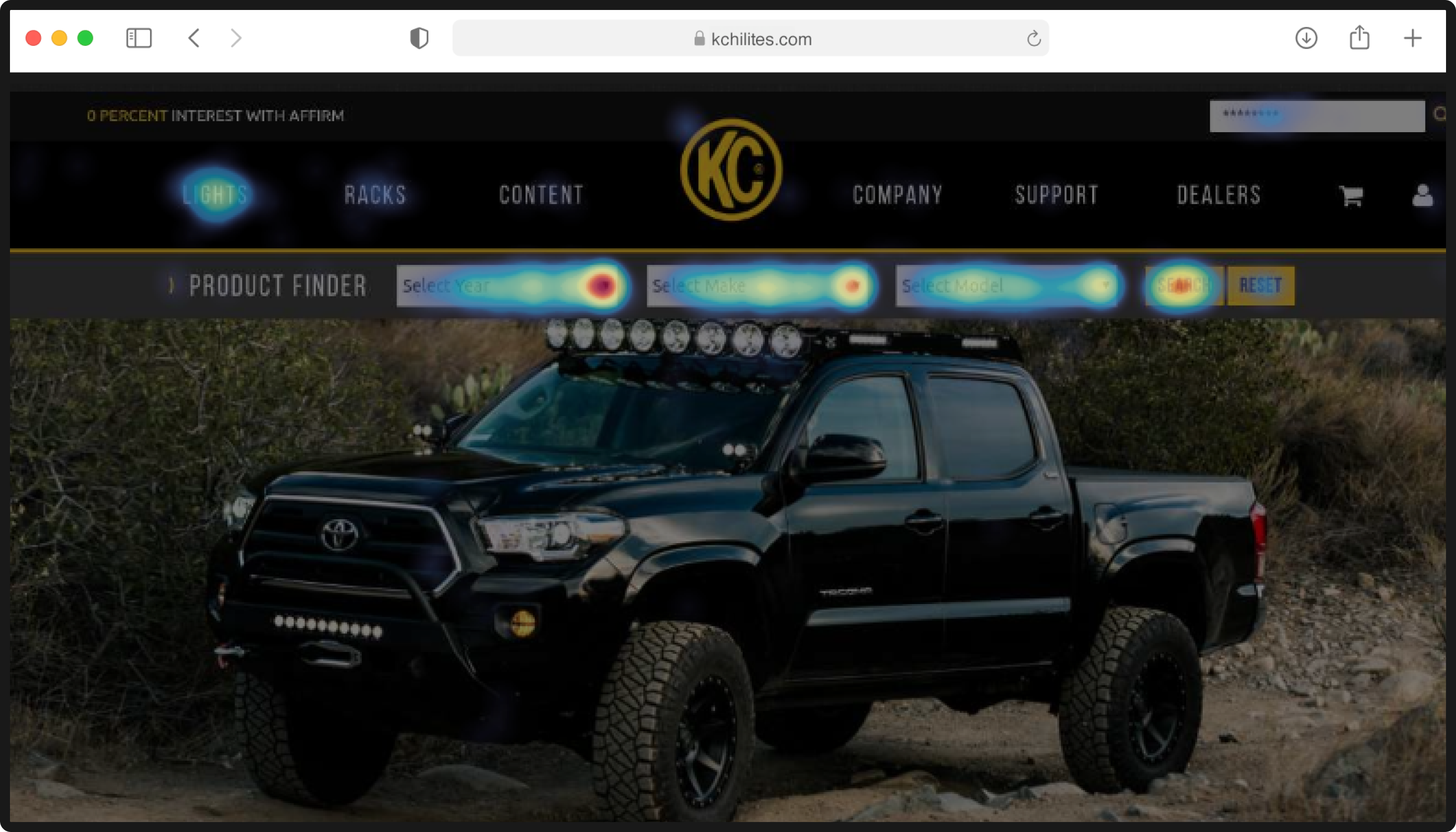 We used Hotjar heatmaps to examine how users move, click, and scroll, so that we could identify and remove any friction points.
We performed a full website audit to pinpoint any broken functionality, design faux pas and branding inconsistencies.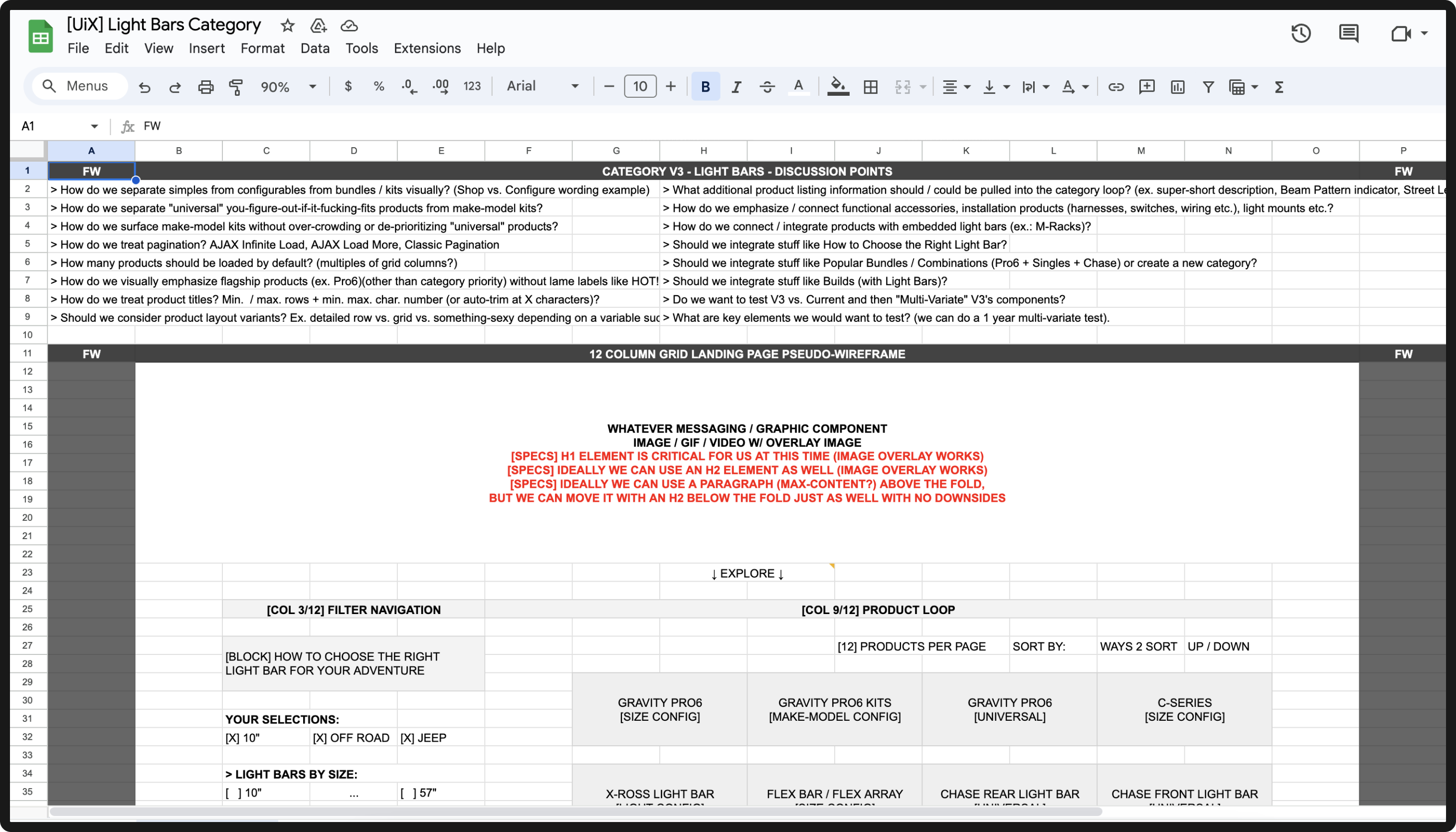 We created a spreadsheet for each page on the website so we can keep a running requirements checklist as well as keep track of content.
Design System
KC had a lot of inconsistencies across their brand touch points, so before doing any design we decided it was important to build a design system to ensure everyone was using the same brand and UI elements no matter which department they worked in.
Wireframe → Design


UI Elements
Icon Sets


Navigation Concepts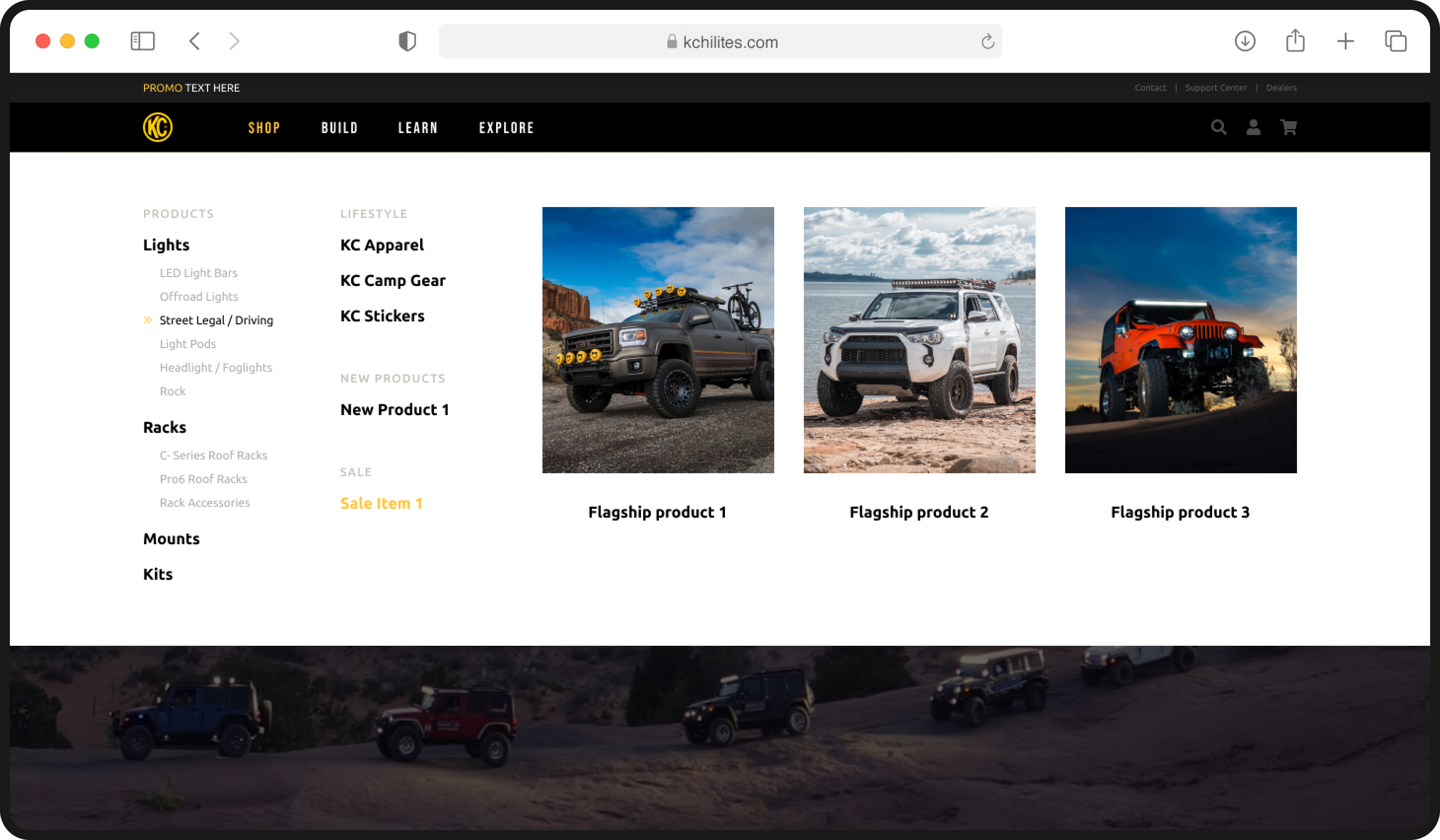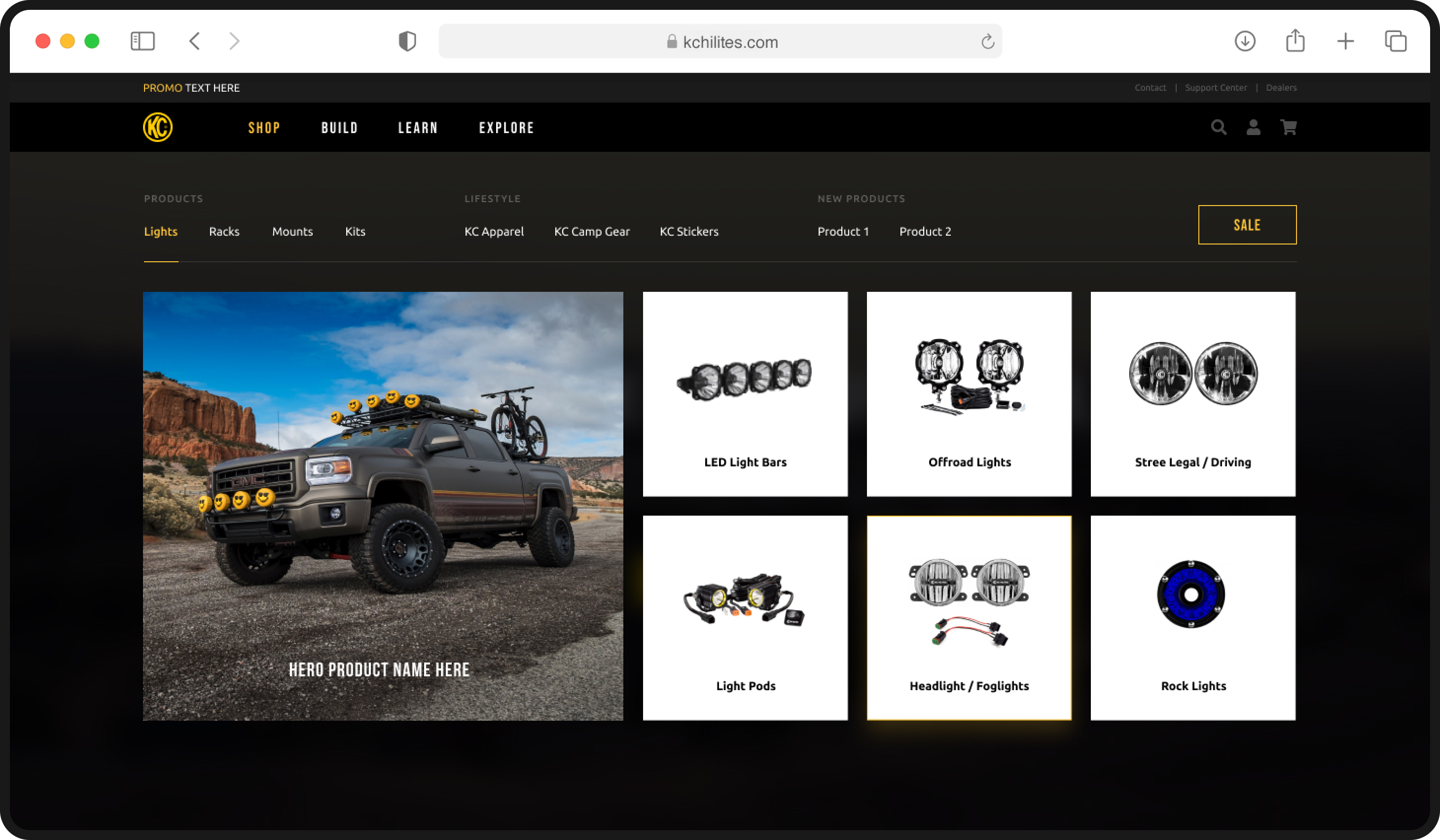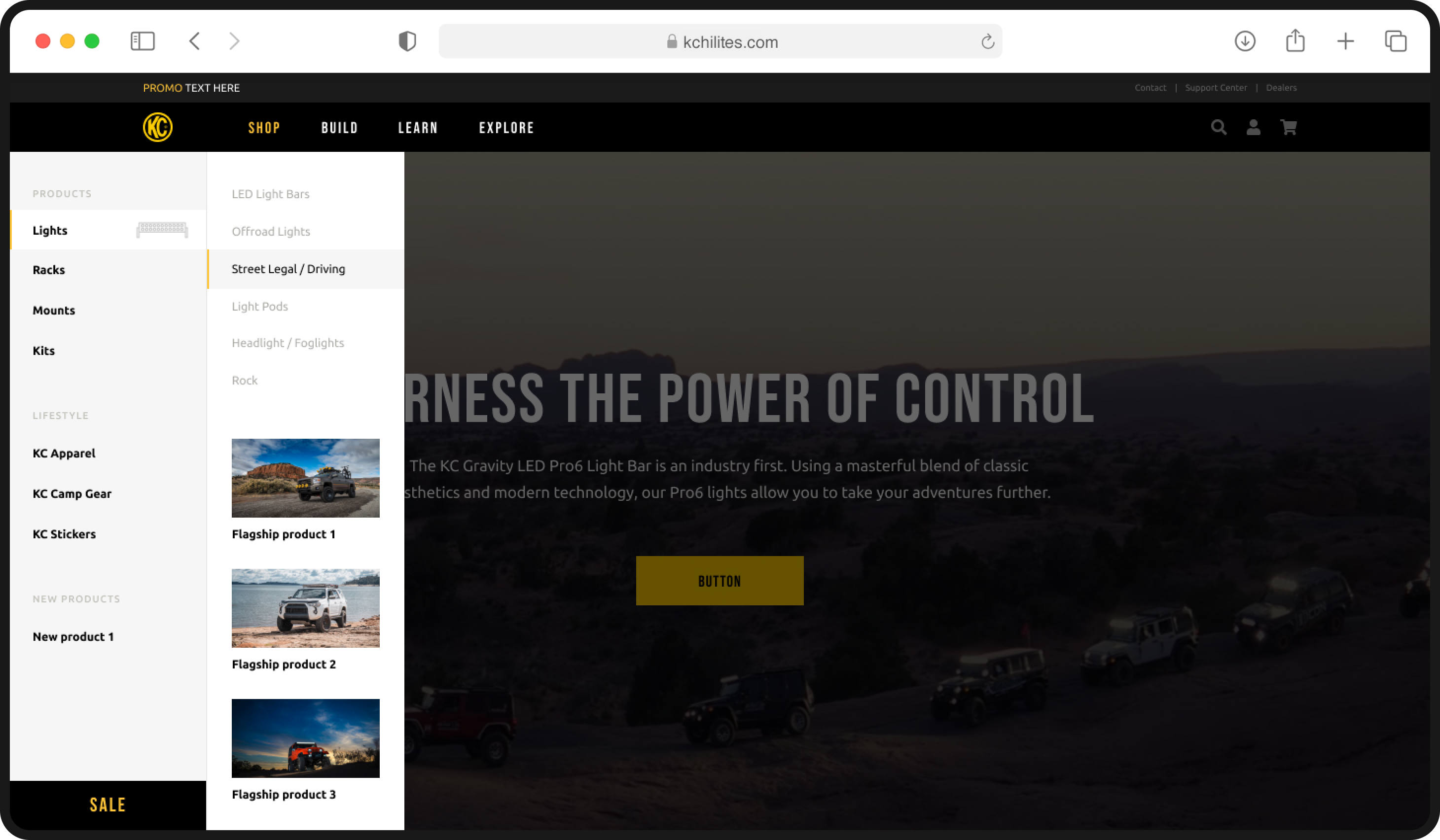 Process and Style Guides
Since KC has designers working across different departments, as well as different agency partners, it can sometimes be difficult to get brand oversight on executions. During our audits we noticed a lot of creative that was taking too many liberties or just working with outdated assets. The leadership team asked me to pitch the importance of brand to the entire organization to get everyone excited and on board about being consistent, then then wanted me to put in place some documents and processes such as brand and photography guidelines, creative briefs and marketing templates.
Brand Guidelines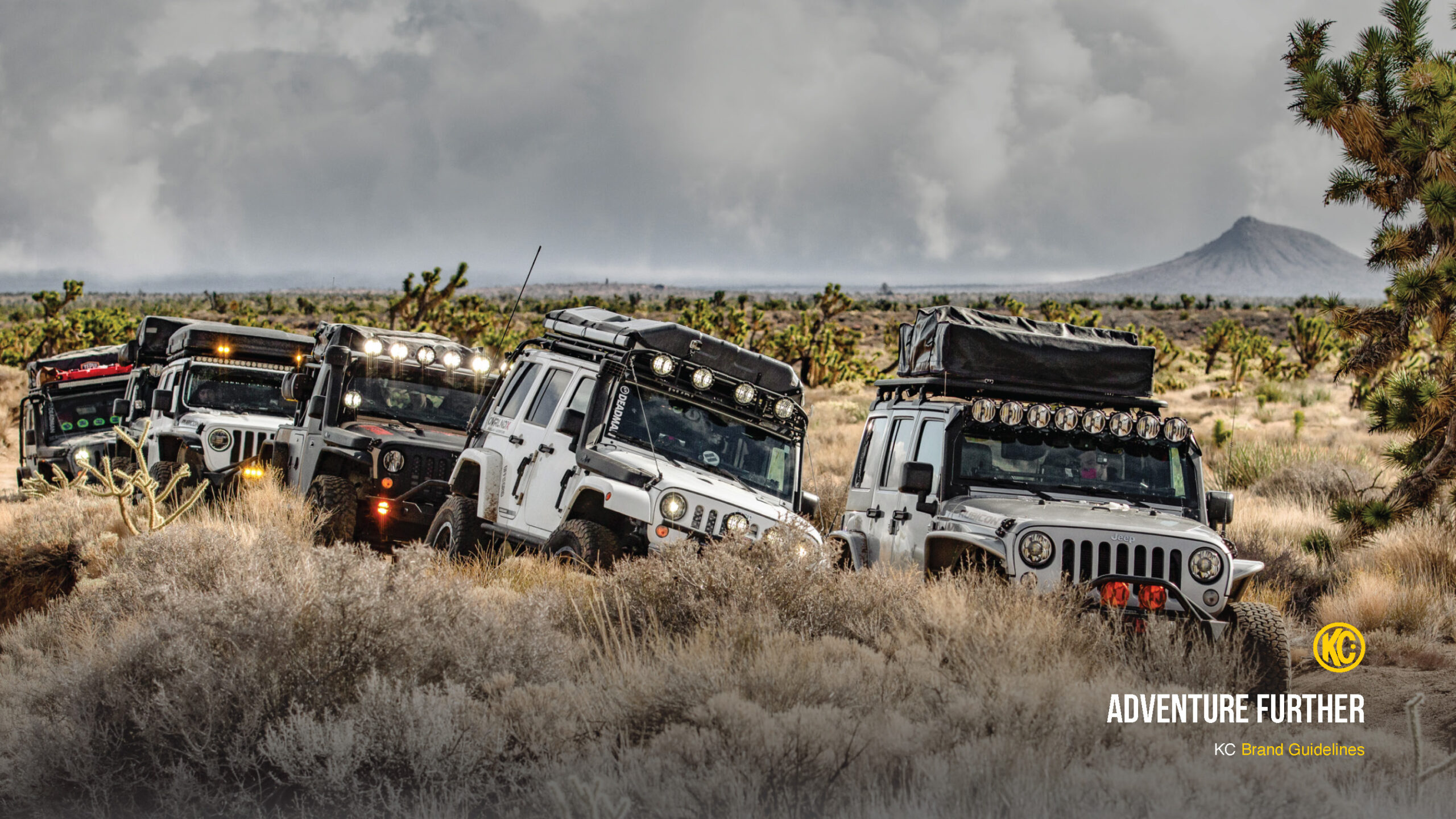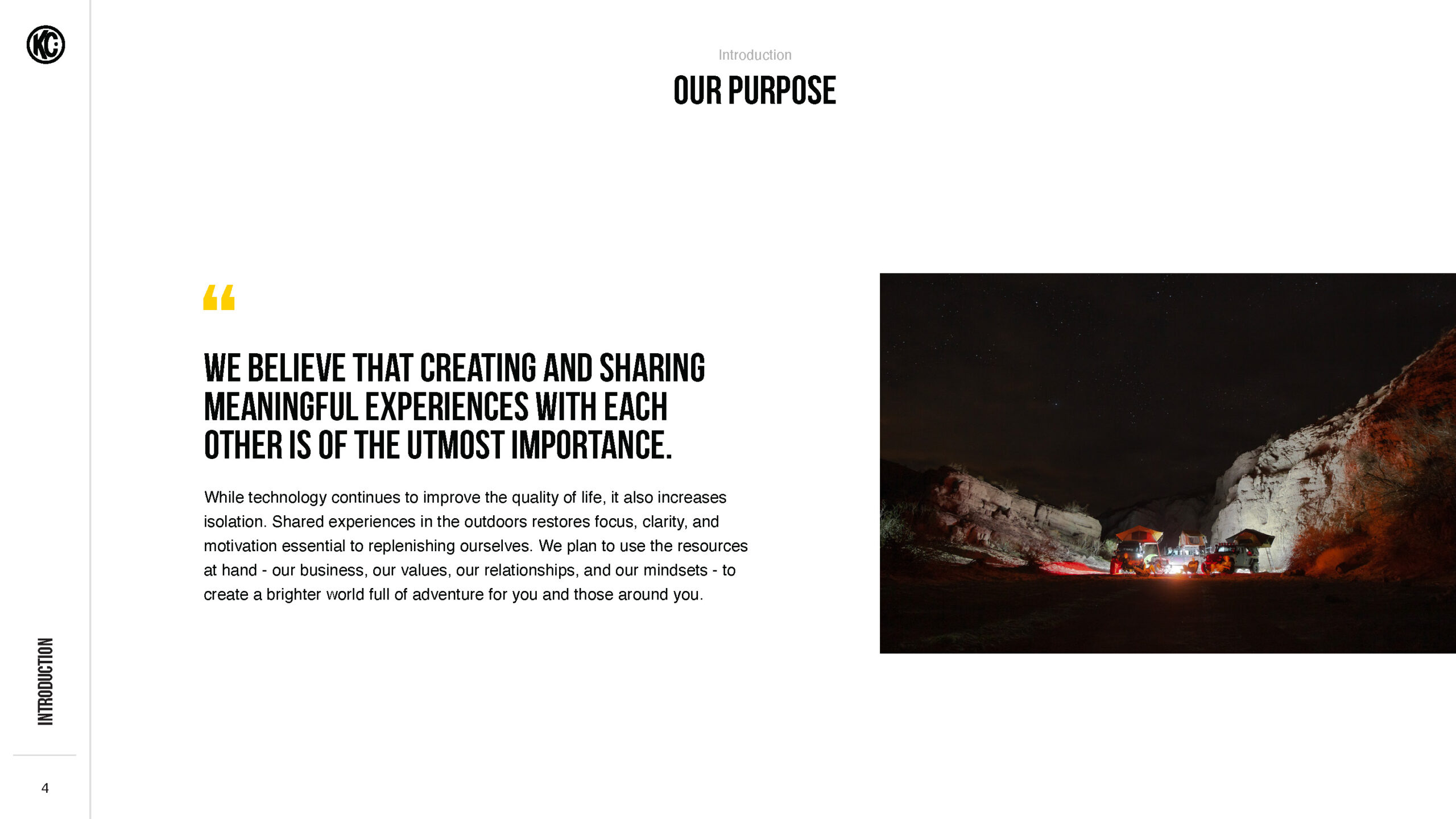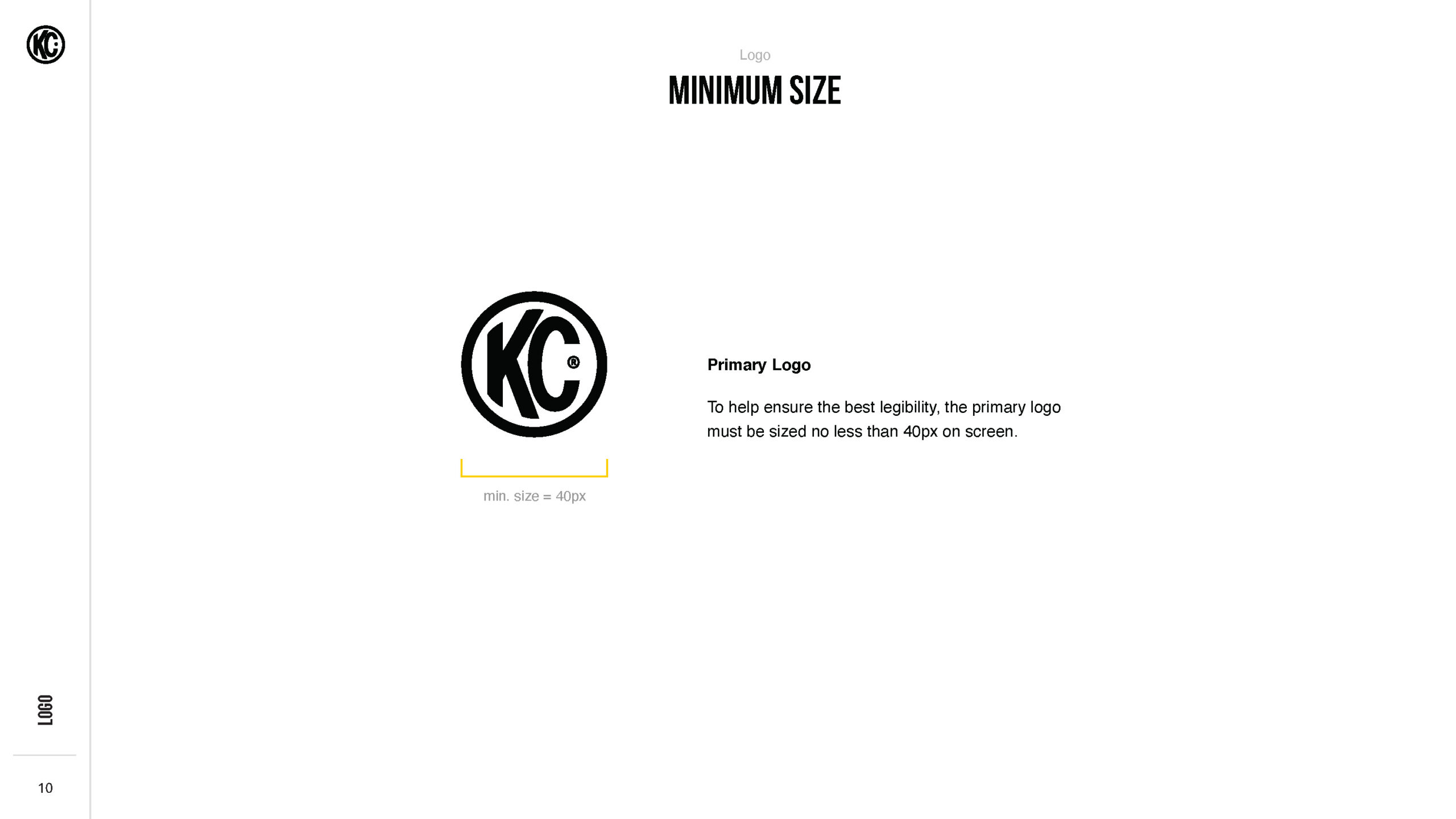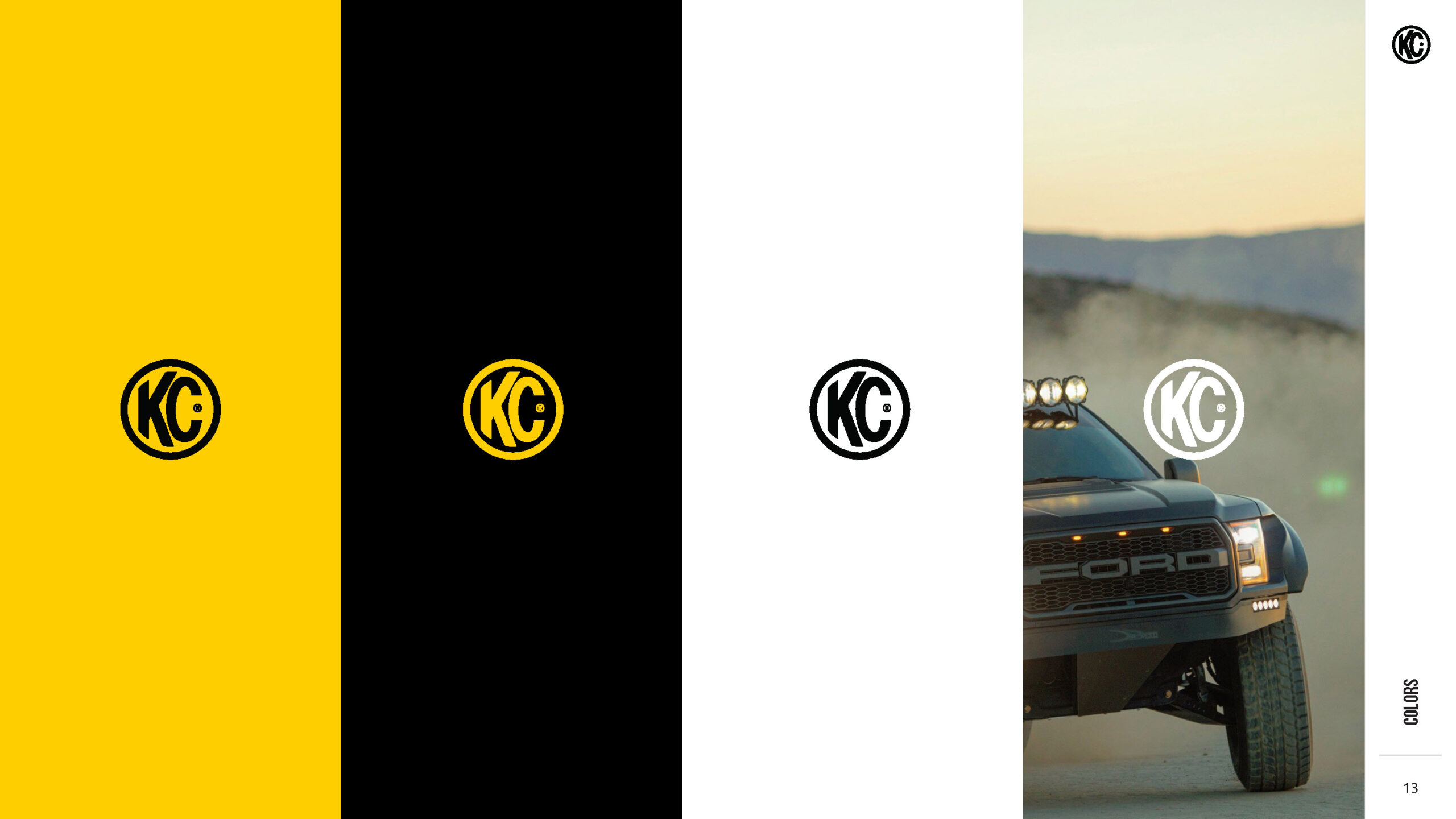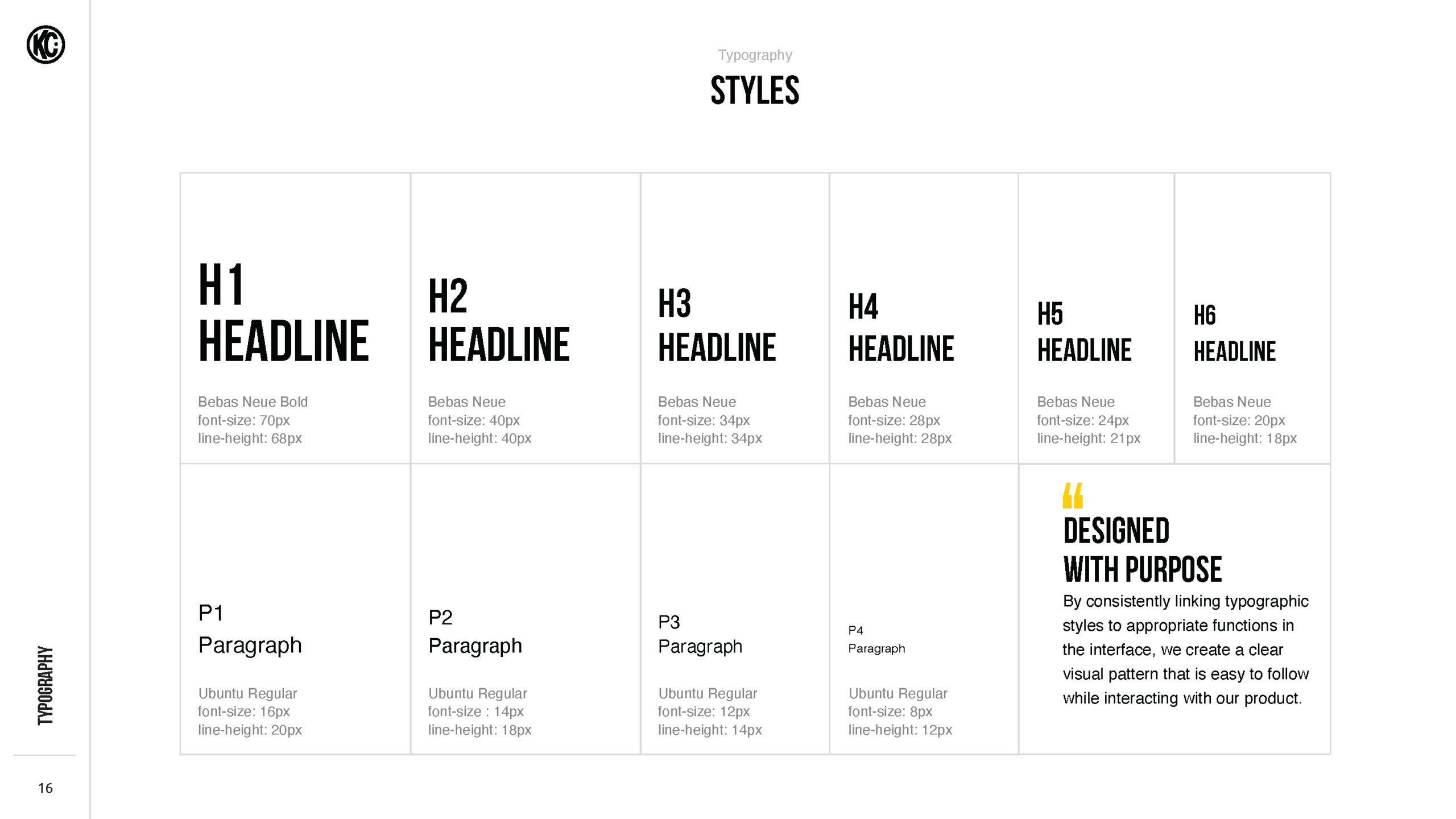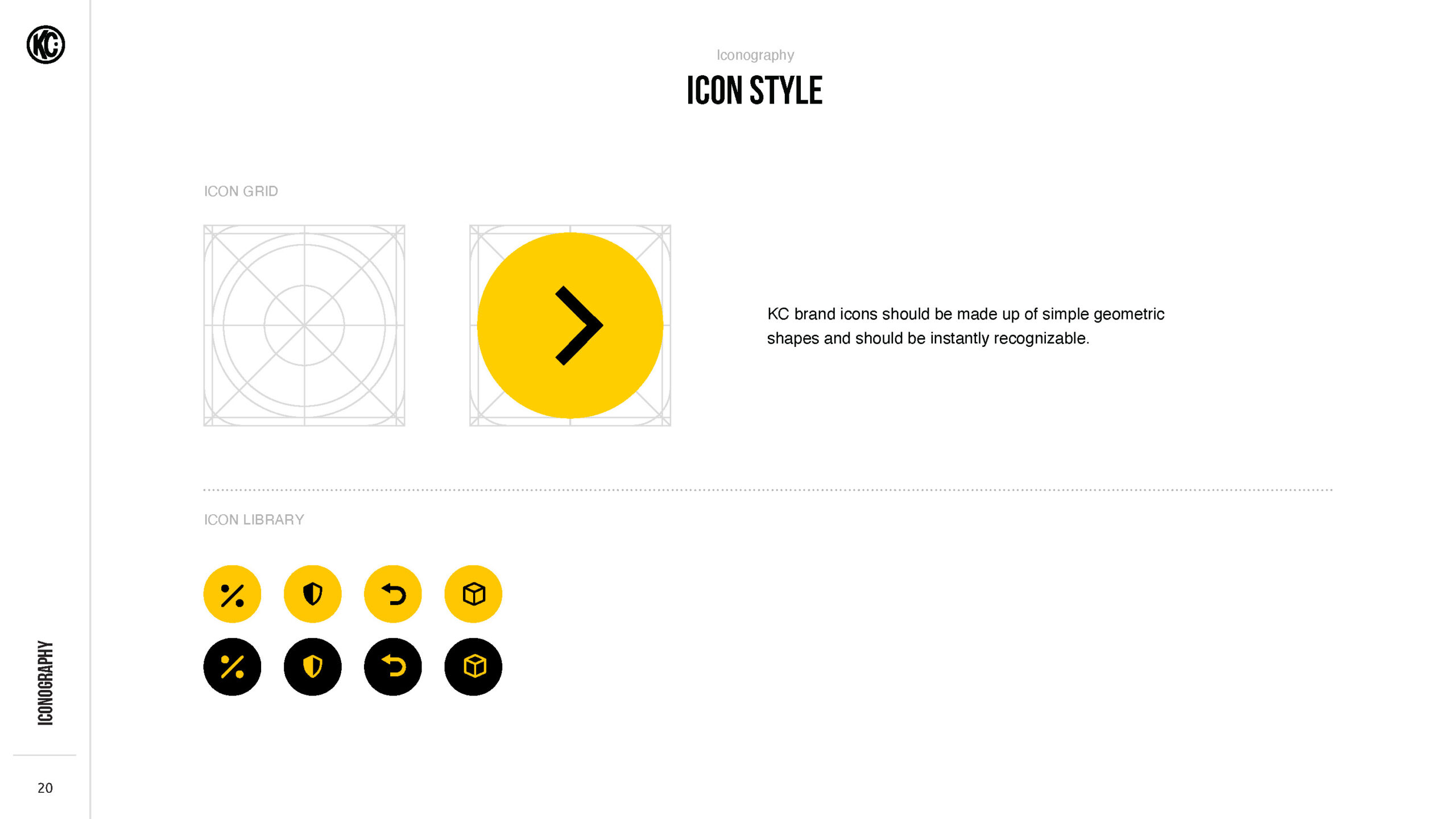 Photo Shot List Template